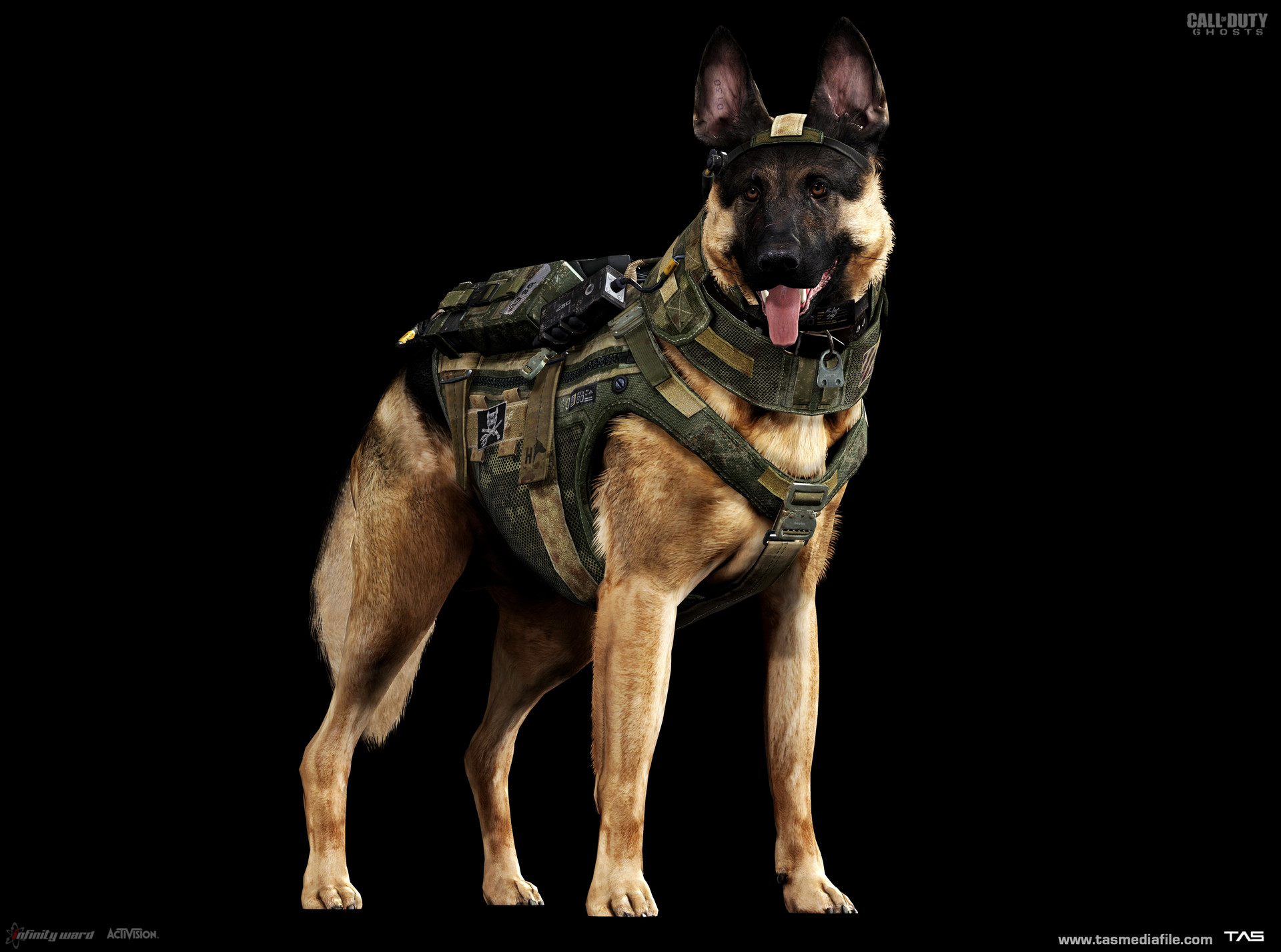 Marketing Render - Full Material Stack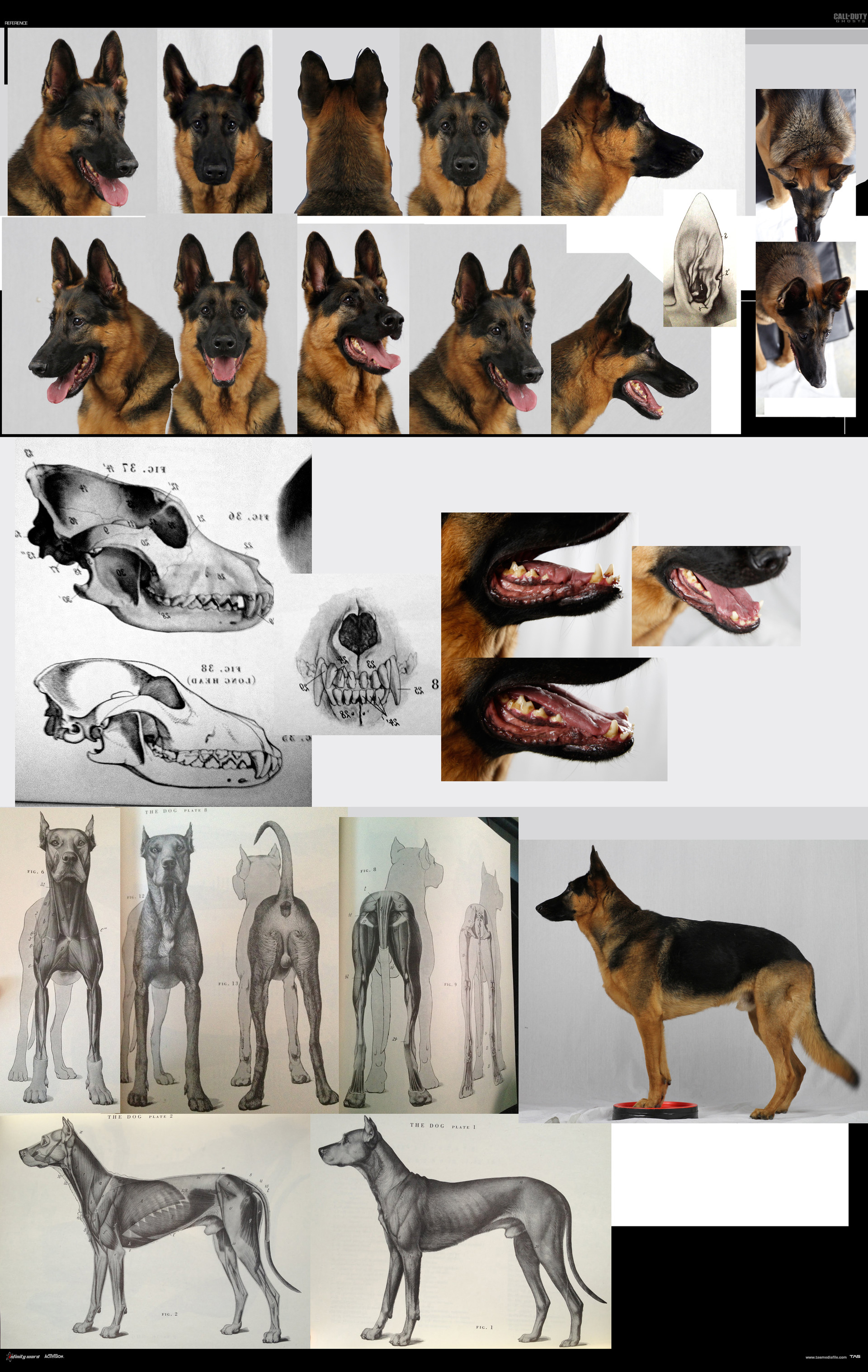 PhotoShoot /Reference Sheet
Game Mesh ReTopo - Diffuse Only - No Gear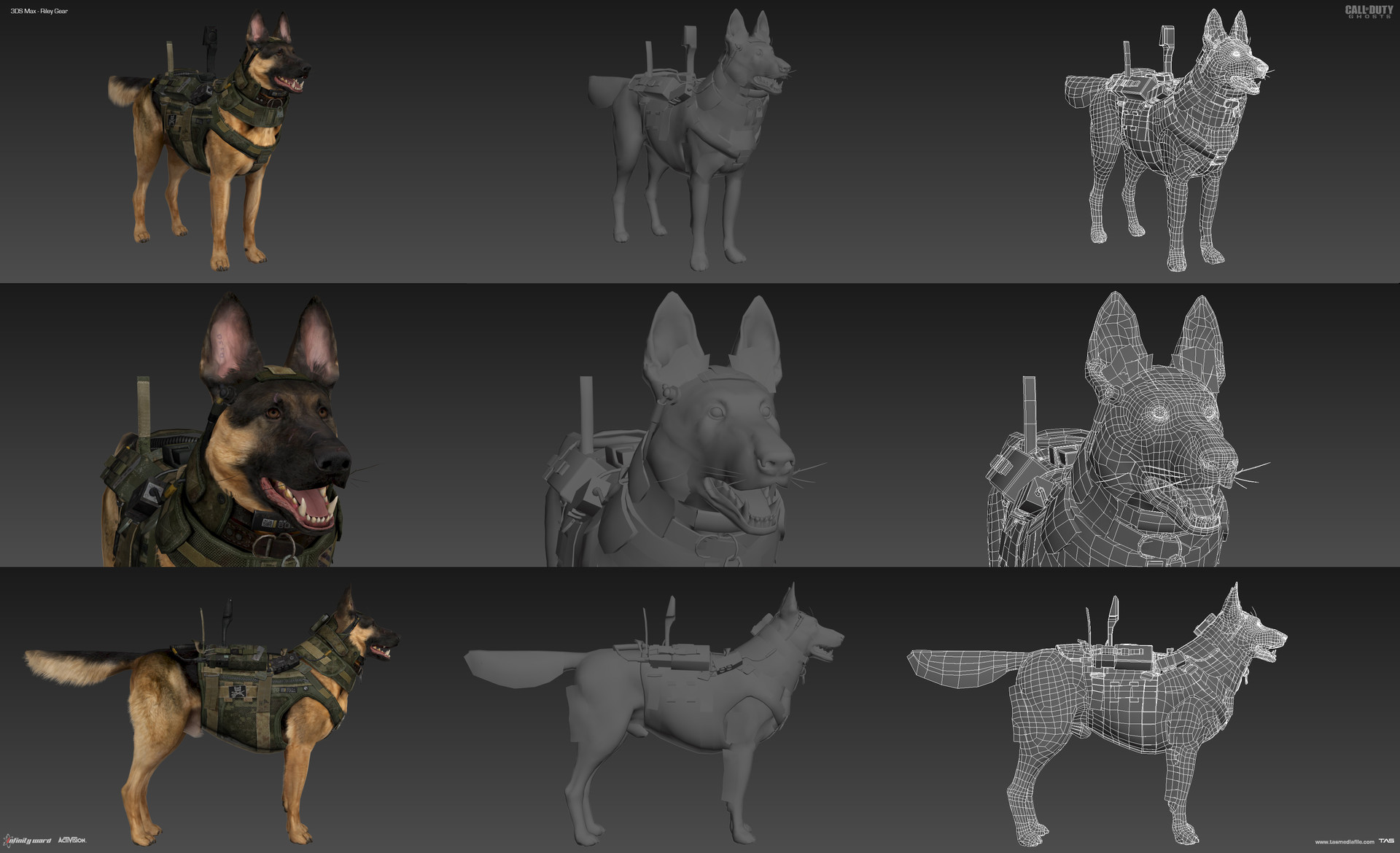 Game Mesh - Diffuse Only - Geared Up
Riley From Call of Duty Ghosts 2013 created for Infinity Ward.
I kinda wanted to go even more out there with the gear - but a more relateable rig worked out best in the final asset.
The final asset is comprised of 6 separate texture stacks: Head, Body, Gear, Fur, Eyes, Mouth.
I worked on him for about 3 months on and off to complete from concept, photography, sculpt, topology and texturing. I photgraphed and sourced over 3000 seperate images from a stunt dog name Ruger which we also motion captured. LOD 0 ended up being 23020 Triangles.