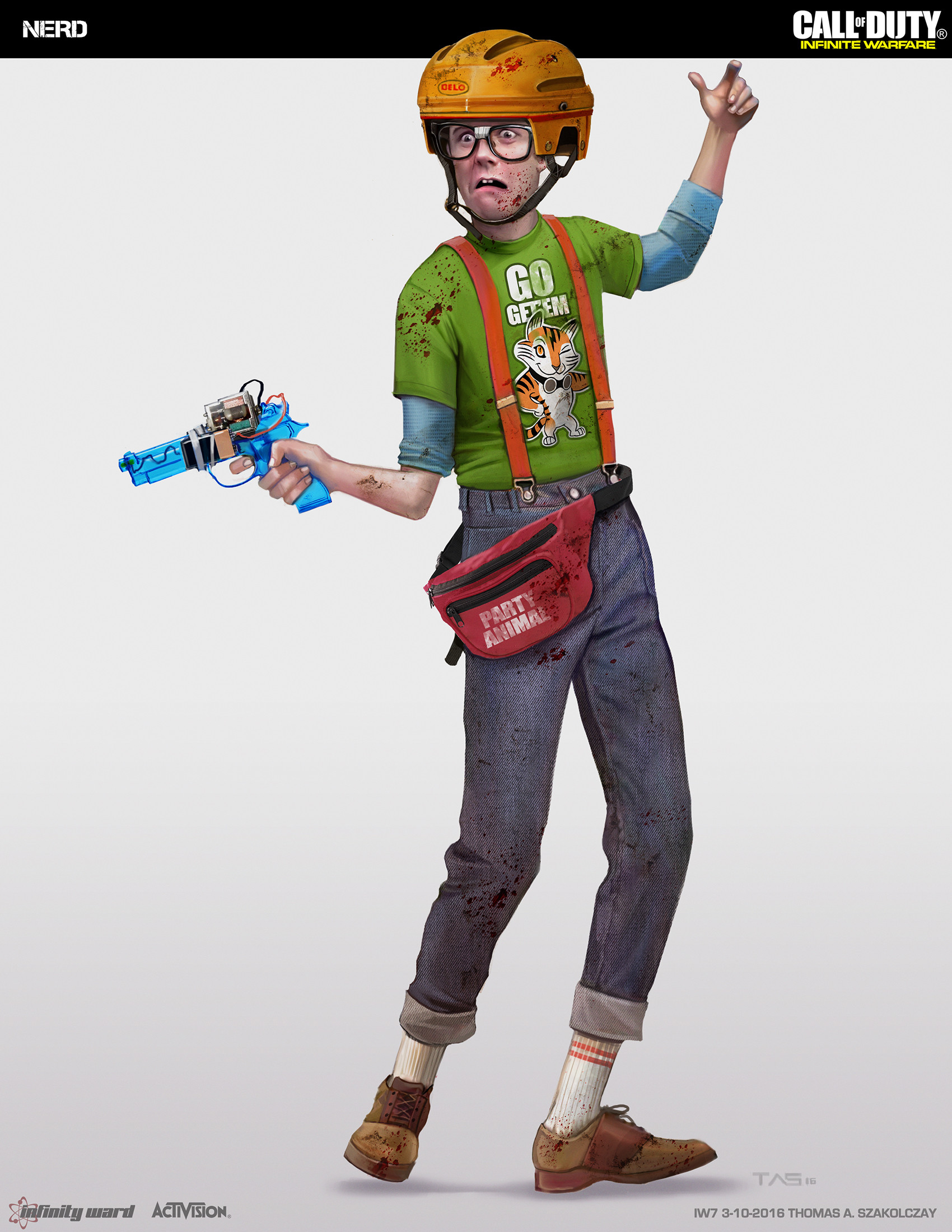 The Nerd: Definitely had the most fun with this guy, He is a fan of Han Solo and has crafted his very own blaster out of a squirt gun and a 9 volt battery to fend off the zombie hoards. Credit for the cartoon tiger on his shirt goes to Brendan Wiuff.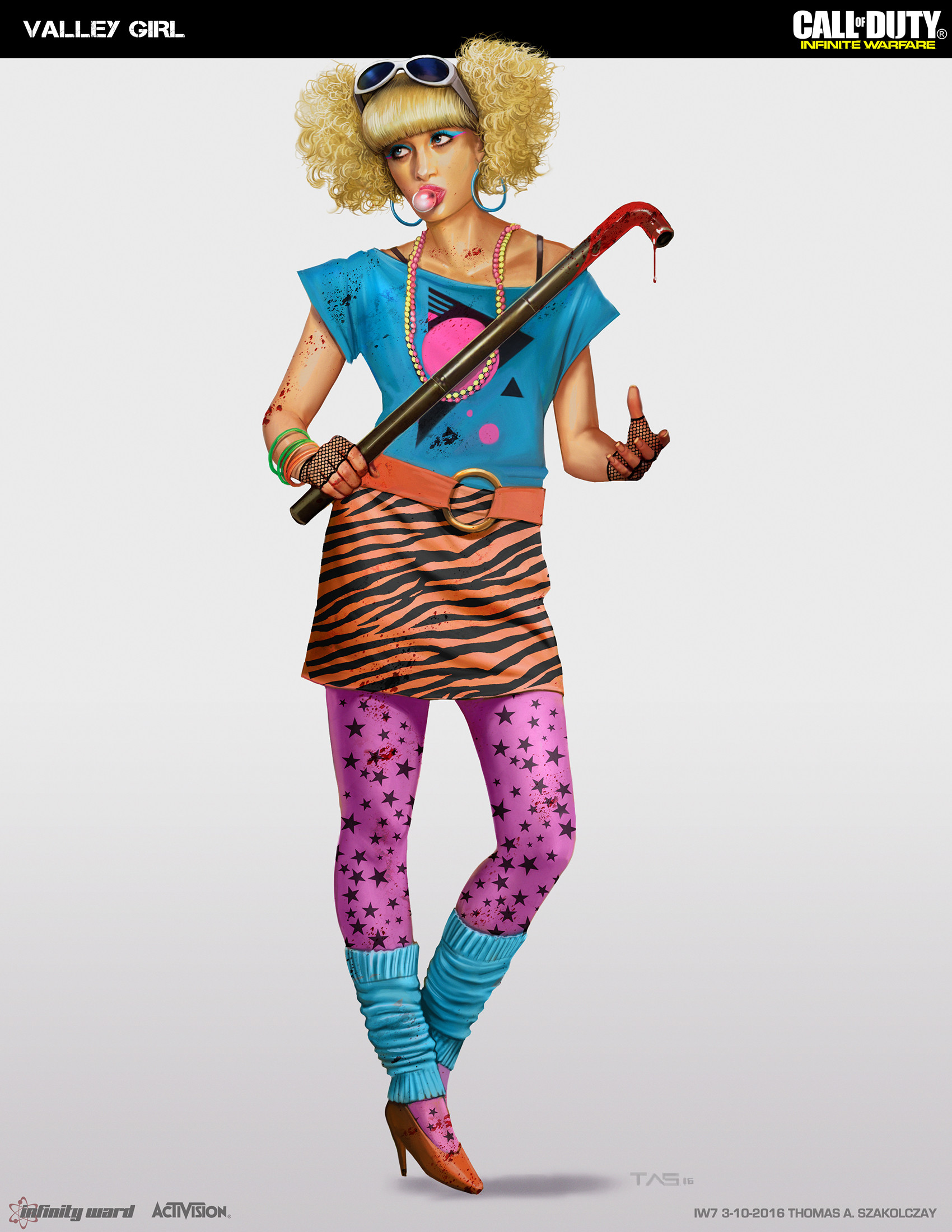 The Valley Girl: Probebly a Cyndy Lauper and Twisted Sister Fan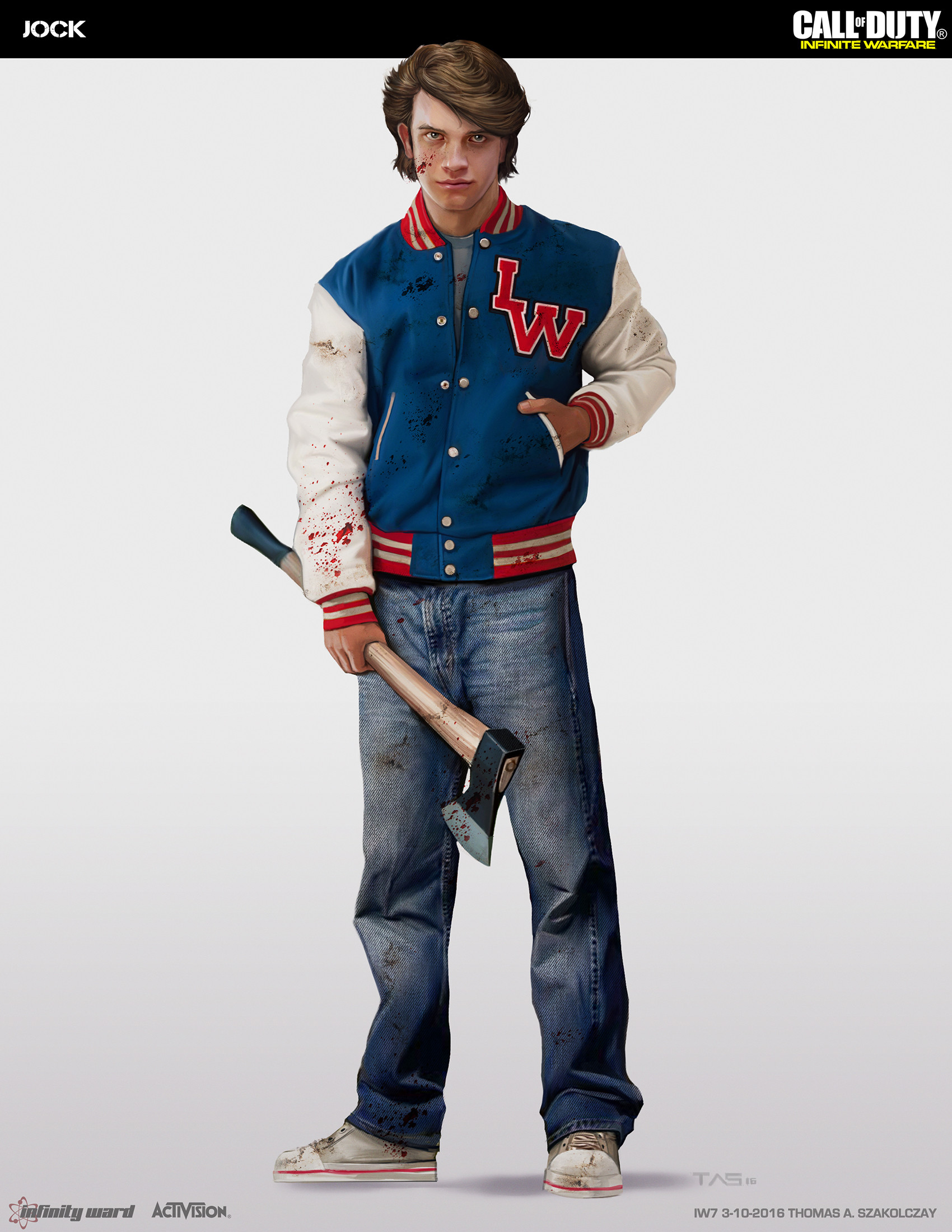 The Jock: The Nerds nemesis, but they have to work together to get survive Space Land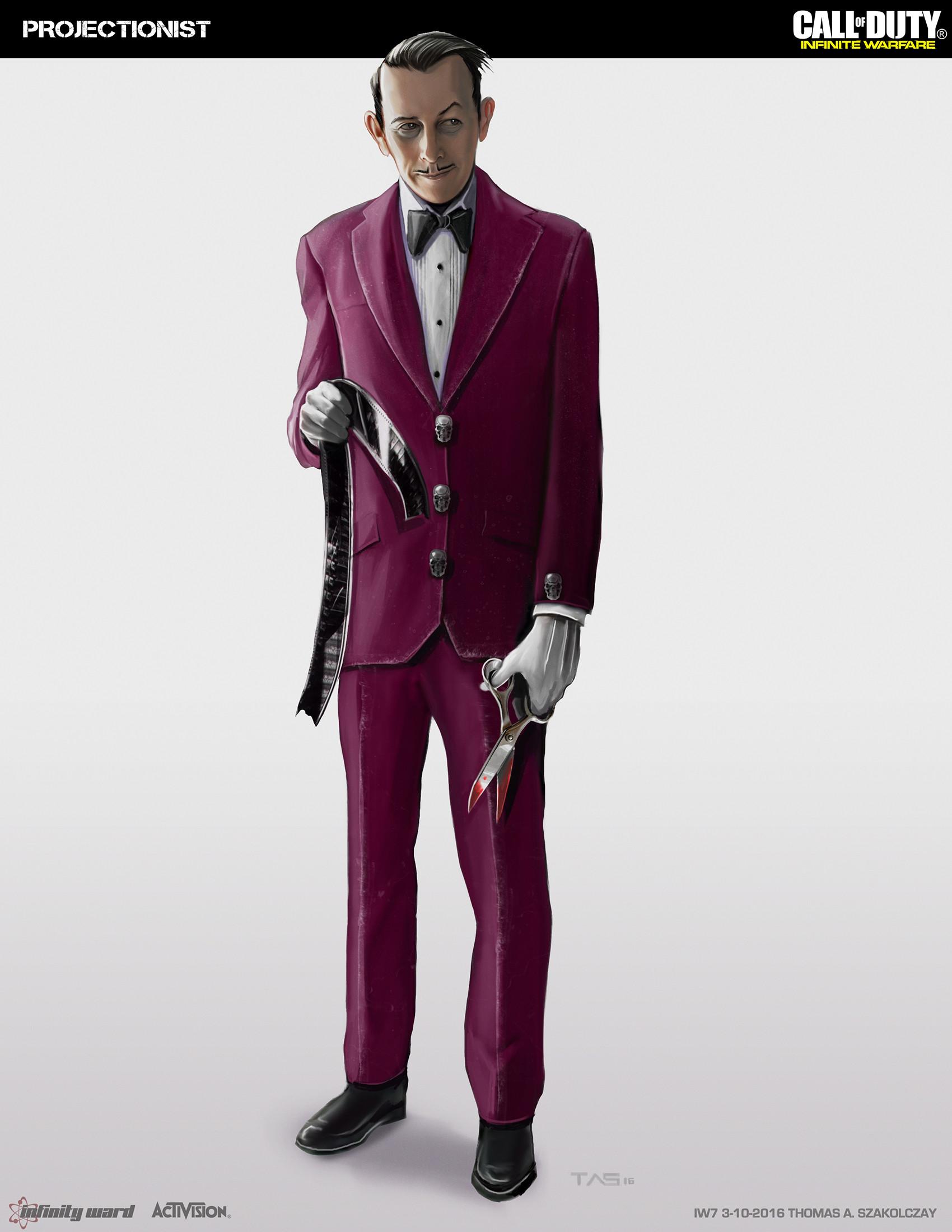 The Projectionist: It was fun illustrating Paul Reubens as the creepy projectionist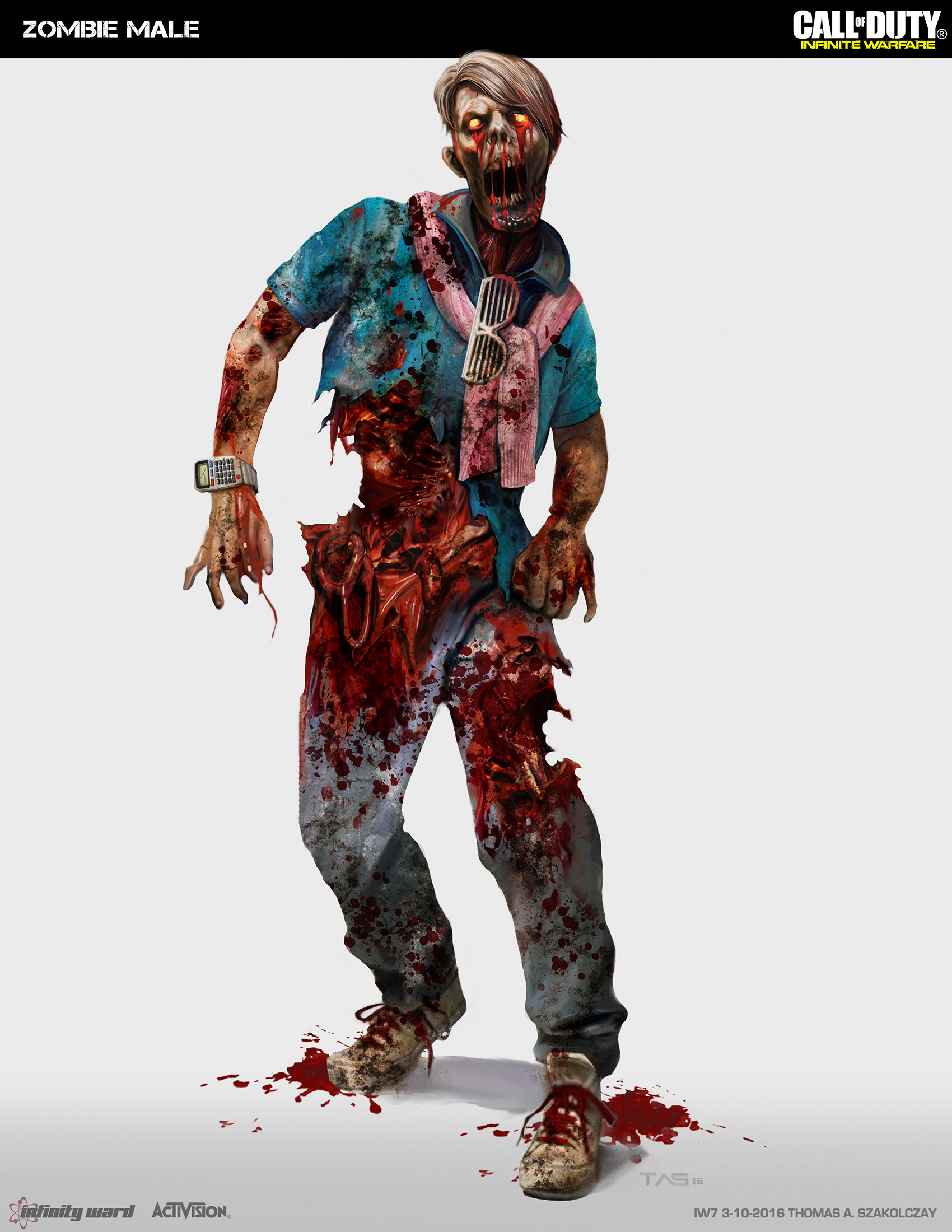 Zombie Male: Calculator watch, ladder glasses, popped collar and plenty of guts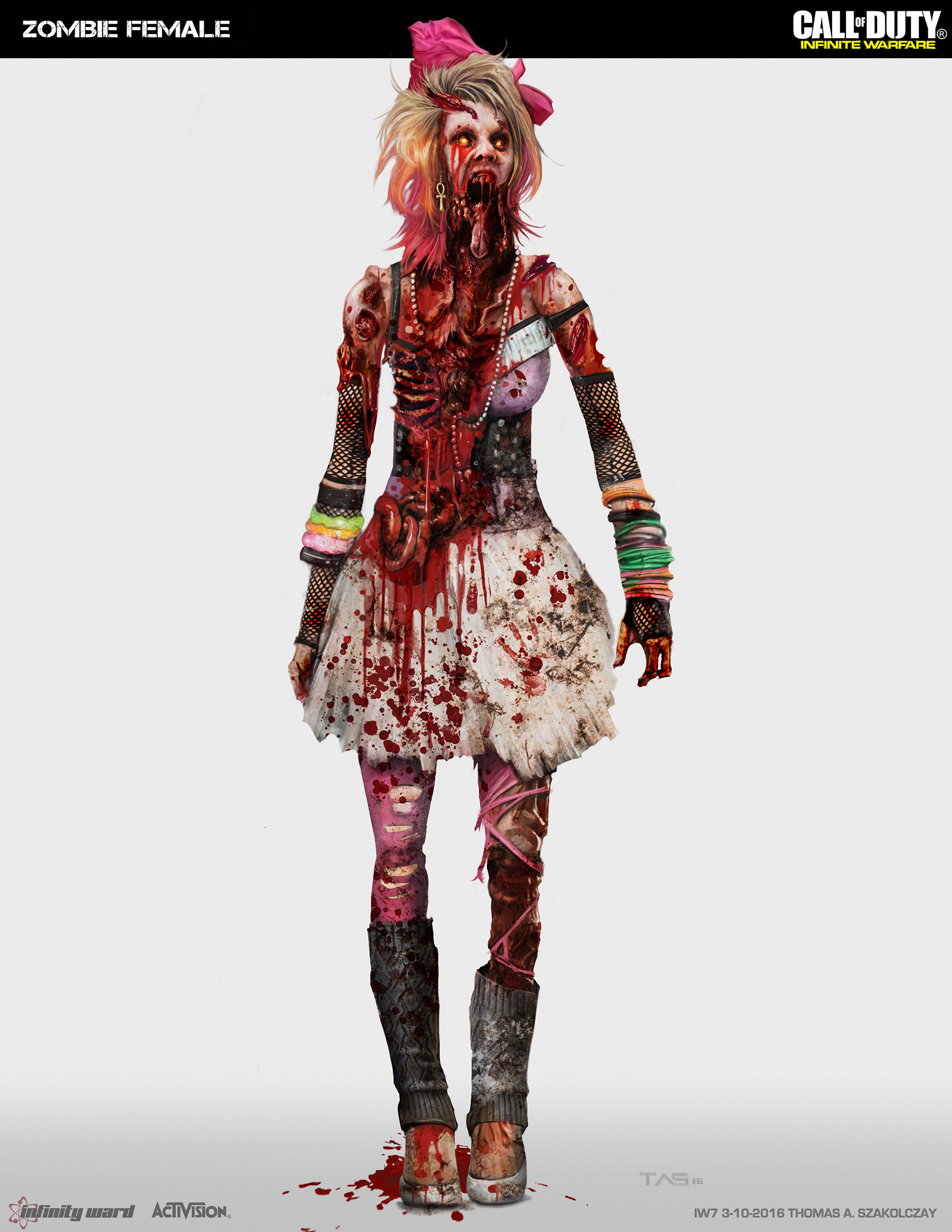 Zombie Female: We are living in a material world and she is a material zombie girl.
Zombie Brute : A big naked zombie
I was privileged to have the opportunity to concept the main cast of characters and zombies for Zombies in Space Land playable in Call of Duty: Infinite Warfare. For this installment of zombies mode, the theme is 80's and the setting is a theme park called Space Land. Designing stereotypical characters and zombies from the 1980's was super fun. hope you enjoy! Papa Bless!